The Online Business Analytics Program
Three Harvard schools. One innovative curriculum.



Scholarships Available
Applicants admitted to the upcoming cohort have the opportunity to apply for income-based scholarship awards of up to 30% of program fees.
Earn a Certificate on the Cutting Edge of Data Analytics
The Harvard Business Analytics Program (HBAP) is an online certificate designed by the top minds in AI and data analytics and offered jointly by three renowned Harvard schools: Harvard Business School (HBS), the John A. Paulson School of Engineering and Applied Sciences (SEAS), and the Faculty of Arts and Sciences (FAS).
Online Ahead of the Curve
Launched in 2018
An Influential Global Network
1,100+ Students and Graduates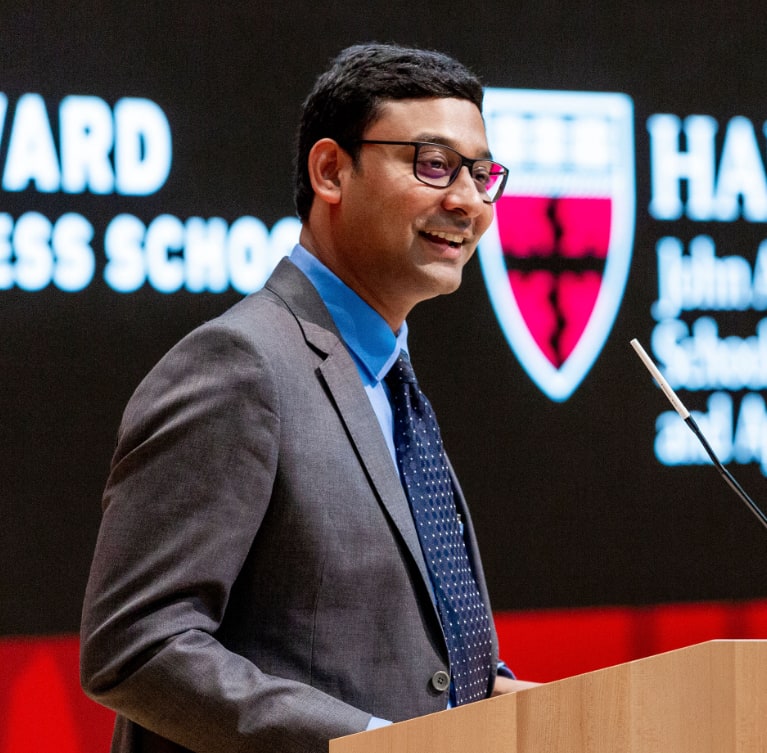 We launched HBAP when it became clear that the importance of business analytics had shifted from the periphery to an essential part of strategic decision-making in a technology-centric world. We also recognized the need for immersive remote learning. Our online business analytics program is built to ensure that data-driven professionals across the globe benefit from a rigorous program that transforms them into next-level leaders.
Over the years, we have seen the power of HBAP in action. Award-winning scholars, researchers, and educators have shared their insights with hundreds of business leaders. Our students—or HBAPers—are industry disrupters who live around the world but form unbreakable bonds that span time zones. HBAP graduates have founded companies together, started nonprofits, and connected each other with countless career opportunities.
Built by three Harvard schools with unique strengths, the HBAP community is unstoppable.
Transform as a leader in as few as ten months. Start your certificate in January, April, or September.
Transform as a leader in as few as ten months. Start your certificate in January, April, or September.
Diverse in Background, United in Ambition
HBAPers come from various backgrounds and industries, but they are brought together by their determination to positively upend business as usual.
44%
HBAP students and graduates from Fortune 500 companies
58%
HBAP students at the director level or above in their organizations
13+
Industries represented
20+
Average years of work experience of students in the program
Based on self-reported data from enrolled students across 2020 cohorts.
A True Harvard Experience, Delivered Online
Our innovative approach to teaching business analytics online features a mix of live, virtual classes and seminars, self-directed coursework, and in-person immersions. Every component of the program ties into the cornerstone of our curriculum, the hallmark Harvard case study, preparing you for real-world business analytics challenges.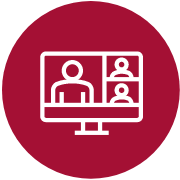 Rigorous Curriculum Meets Interactive Learning
Learn to leverage data analytics tools like predictive analysis, artificial intelligence, and machine learning to uncover game-changing business insights, improve operations, and advance your organization's position in the global market.
You will engage with course topics by reading case studies, watching lectures, and collaborating in group projects. In live, face-to-face classes, you will discuss coursework with fellow HBAPers and esteemed faculty.
• six courses
• two seminars
• 7–11 hours of coursework per week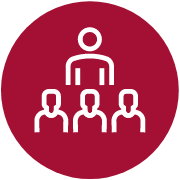 Convene on Our Historic Campus
After building close connections with classmates and faculty online, you will meet during two immersions at Harvard Business School's campus in Boston. At the immersions, you will cement friendships, learn from industry-leading guest speakers, tour the Harvard campus, and network at evening events.

Learn more about the hybrid learning experience.
Work Smarter: Master Analytics for Business
Earn your certificate in as few as 10 months full time or 24 months part time.
Access Your Application
Become a data-driven leader with the Harvard Business Analytics Program. Take the next step today.
Demand for Business Analytics Across Fields
The disruption of big data in the global economy has placed analytics technologies and skills at the forefront of business success. As more data becomes available and demands evaluation and management, analytics-focused leadership is essential to gaining a competitive edge in any industry.
That's where you come in. As a graduate of the program, you will be able to meet modern demands for data analytics expertise in any field. HBAP students apply their new knowledge in more than 13 industries, including consulting, pharmaceuticals/health care, manufacturing, technology, financial services, petroleum/energy, and more.
Prepare for the Future of Business Analytics
In the 21st-century business world, it's not enough to incorporate data analytics into your organization; you must be fluent in it.
Our online business analytics certificate is designed to give executives and leaders a comprehensive understanding of useful tools and emerging technologies like data mining, predictive analytics, data aggregation, blockchain analytics, and AI to improve strategy, production, marketing, and operations throughout the supply chain. You will learn not only how to understand analytics for business but how to translate your findings and effectively communicate them to your teams.
This certificate program will help you develop a strategic mastery of languages and platforms, such as:
Python
SQL
Blockchain
Tableau
AI/ML
R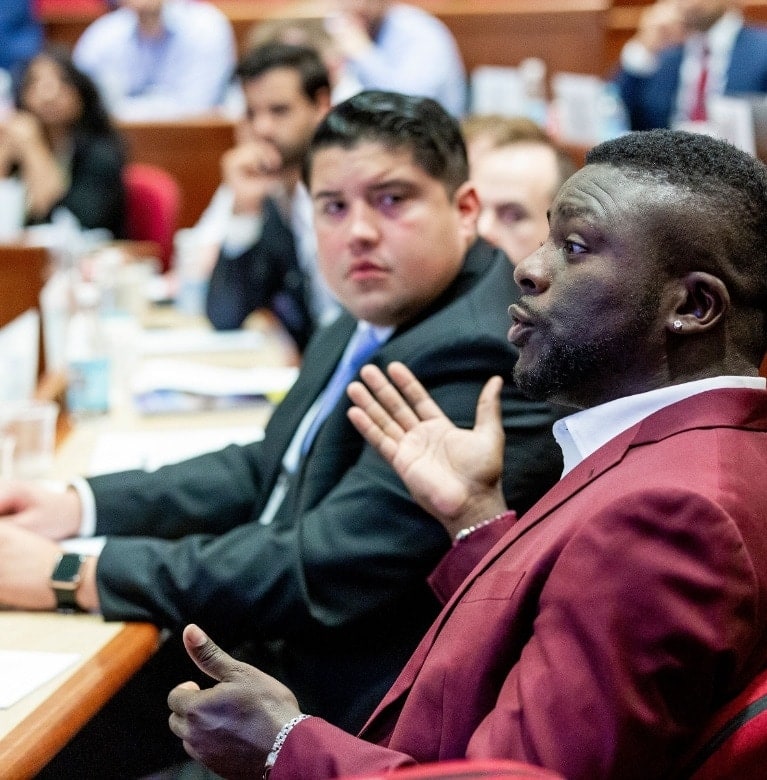 Learning Outcomes at a Glance
HBAP courses are designed and taught by Harvard faculty who are actively shaping the future of business analytics. Informed by their insights, courses strengthen you with the business analytics expertise that will enhance your leadership for years to come.
Competing in the Age of AI: Learn about new AI-based business strategies and operating models.
Foundations of Quantitative Analysis: Discover how to use statistical approaches to solve business problems, make sound decisions, and become an effective manager.
Programming and Data Systems: Gain the skills to make technological decisions through technical instruction, discussion of case studies, and weekly programming projects.
Data-Driven Marketing: Examine how digital transformation has revolutionized marketing and how to succeed in the now data-driven field.
Learn more about courses on the Curriculum page.
Earn a Future-Focused Business Analytics Certification Online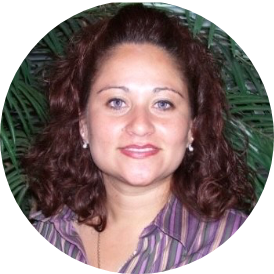 "I am no longer restricted to one method of analysis: I use multiple methods to make strategic decisions because of this remarkable program."

– Ruby Arce, HBAP '21
More Than a Certificate—A Community
To get the most out of your Harvard certificate, you need the long-lasting connections that enable you to grow and share your analytics expertise. That's why the HBAP experience hinges on community.
When you join Harvard's business analytics program online, you don't simply earn a certificate. You become an HBAPer for life—a transformed global business leader with a strong network of classmates who feel like family.
Networking opportunities are embedded in the curriculum—you will find them in lively class discussions, collaborative coursework, and on-campus immersions. Beyond connecting with peers who are just as driven as you are, you will have access to resources that further support your growth as a business analytics leader: our highly engaged faculty, professional development tools, and continued learning opportunities during and after the program.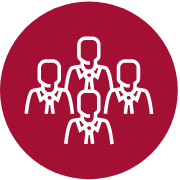 Faculty You'll Know on a First-Name Basis
Students agree that being able to connect with Harvard faculty is what makes HBAP a priceless experience. Faculty not only teach every single class—they become people you know on a personal level. They are readily available in live classes, virtual office hours, and in-person networking events held during and after the program.
Start getting to know your future teachers and mentors now: Meet our all-star faculty.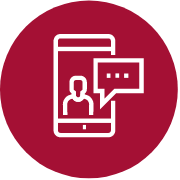 Support for Your Career Goals
The Career Success team is your resource for discovering your professional path and confidently achieving your goals. They offer:
• self-paced courses through a Virtual Career Center
• expert, dedicated career coaching
• group coaching sessions in our Virtual Career Studios
• informational professional development webinars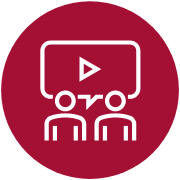 Never Stop Learning:
The HBAP Forum
The discussion doesn't have to end when class is over. As a student, you can participate in HBAP Forum short courses, guest speaker webinars, and Tech Talks to dive deeper into the business analytics topics that fascinate you.
Become Part of Our Data-Driven Community
The final deadline for the January 2024 cohort is November 20, 2023.
Access Your Application
Become a data-driven leader with the Harvard Business Analytics Program. Take the next step today.
Apply to Join the HBAP Brain Trust
Our business analytics program is defined by the diversity of backgrounds our students bring to the classroom. Our admissions requirements are intentionally broad to continue to cultivate unique cohorts and perspectives.
Learn more about admissions and application deadlines.
• Bachelor's degree required

• Significant professional experience preferred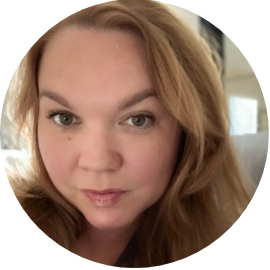 "I was part of Harvard innovating, and I found that fascinating. I feel I was part of history."

– Ashley Wilson, HBAP '19
Make history with the Harvard Business Analytics Program.