Career Ready Resources for World-Class Leaders

The Harvard Business Analytics Program (HBAP) is committed to helping students clarify, develop, and execute their professional goals. As an HBAP student, you will have access to a variety of tools aimed at enhancing success for both your career and your organization.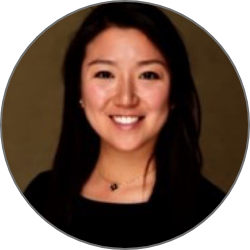 "Career Services helped refresh my resume and profile with a renewed sense of confidence and strategic positioning. Before I had even completed my first immersion, recruiters were soliciting me every week."
– Deborah Cynn, 2021 Graduate
Career Success Services
Career Success is a resource focused on helping students explore connections between their job experiences, personal strengths, and educational aspirations. Utilizing virtual career education, the HBAP network, and personalized career coaching, Career Success experts help students prepare to navigate the job market.
Virtual Career Center
Once enrolled, HBAP students have access to the Virtual Career Center (VCC), a career foundations course emphasizing various strategies and tools for career preparation:
Job search techniques
Professional branding
LinkedIn profile development
Professional networking
Resume/CV reviewing and writing
Cover letter writing
Interview preparation
Salary negotiation preparation
Students have access to the self-paced VCC course while in the program and three years following completion.
Career Coach
Students have access to an expert Career Coach who provides employer-ready feedback and can review various career materials, including resumes, CVs, cover letters, LinkedIn profiles, and digital portfolios.
Career Coaches also provide assistance with identifying career goals, discovering personal motivations, and developing job search preparation strategies.
"One month after completing the Harvard Business Analytics Program, I began a new role as the business intelligence and analytics capabilities leader for commercial sales at Amazon Web Services. HBAP challenged me to think differently about the value of data and how business models are being transformed by analytics."
– Brian Calvanese, 2019 Graduate
Virtual Career Studios
This valuable group coaching service utilizes virtual networking, industry-specific information sessions, and career-related experiences to improve career management skills. Virtual Career Studios are a great resource for job seekers or those considering a career change.
Live Informational Webinars
As an HBAP student, you can attend live webinars delivered by executive coaches. HBAP webinars explore the following topics:
Career Self-Assessment:
Learn how to discover and evaluate career interests and identify unique learning objectives for your next role. Assessment tools can increase self-awareness and connections to viable career options.
Brand Development:
A well-developed brand helps to clearly explain who you are, what you are passionate about, and how you have used your strengths to create value for others. Learning to share your career narrative is just as important as your work history.
Professional Networking:
Building and sustaining your professional network is a pivotal element of career management. Learning traditional and unconventional approaches in developing a robust network will help identify previously unidentified opportunities.
Interview Preparation:
Developing confidence in your ability to prepare and communicate effectively can create a smoother interview experience. Become a stronger applicant by practicing interviews, writing strong application materials, and preparing comprehensive questions.
HBAP Forum
Launched in June 2019, HBAP Forum is a series of webinars, case discussions, and short courses on topics or areas of interest related to our curriculum.
HBAP Forum Short Courses
Taught by guest lecturers, HBAP Forum Short Courses are online, short-form courses that allow students to continue their HBAP classroom experience by going further in-depth about topics related to the HBAP curriculum. Past HBAP Forum Short Courses include:
Applied Quantitative Finance and Machine Learning
Digital Product Management & Strategy
Leading Advanced Analytics Teams
Additional HBAP Forum Events:
Ask Me Anything: An opportunity to ask questions and hear from faculty co-chairs Karim Lakhani and David Parkes. These events are held twice a year.
Beta Cases: Live case discussions led by Harvard Business School faculty who have recently published Harvard Business School Publishing (HBP) cases.
Forum Webinars: Presentations by invited guest speakers on an array of subjects. Past HBAP Forum Webinars include Customer Experience (CX), Data in the Age of COVID-19, and Ethics in AI.
Tech Talks
Tech Talks are opportunities for students to further explore industry-relevant topics and network with professionals. Panelists engage in conversation and answer students' questions.
Student-Led Networking Groups
HBAP's network of more than 1,140 graduates and current students have diverse backgrounds and come from an array of industries. As an HBAP student, you can take part in student-led groups where you can connect and network with peers through a variety of student-led and organized events such as book clubs, student panels, and more.
The Harvard Business Analytics Program supports students throughout their educational journeys. Connect with your enrollment counselor to learn more about Career Success and other HBAP benefits.
Discover Executive-Level Career Support With HBAP